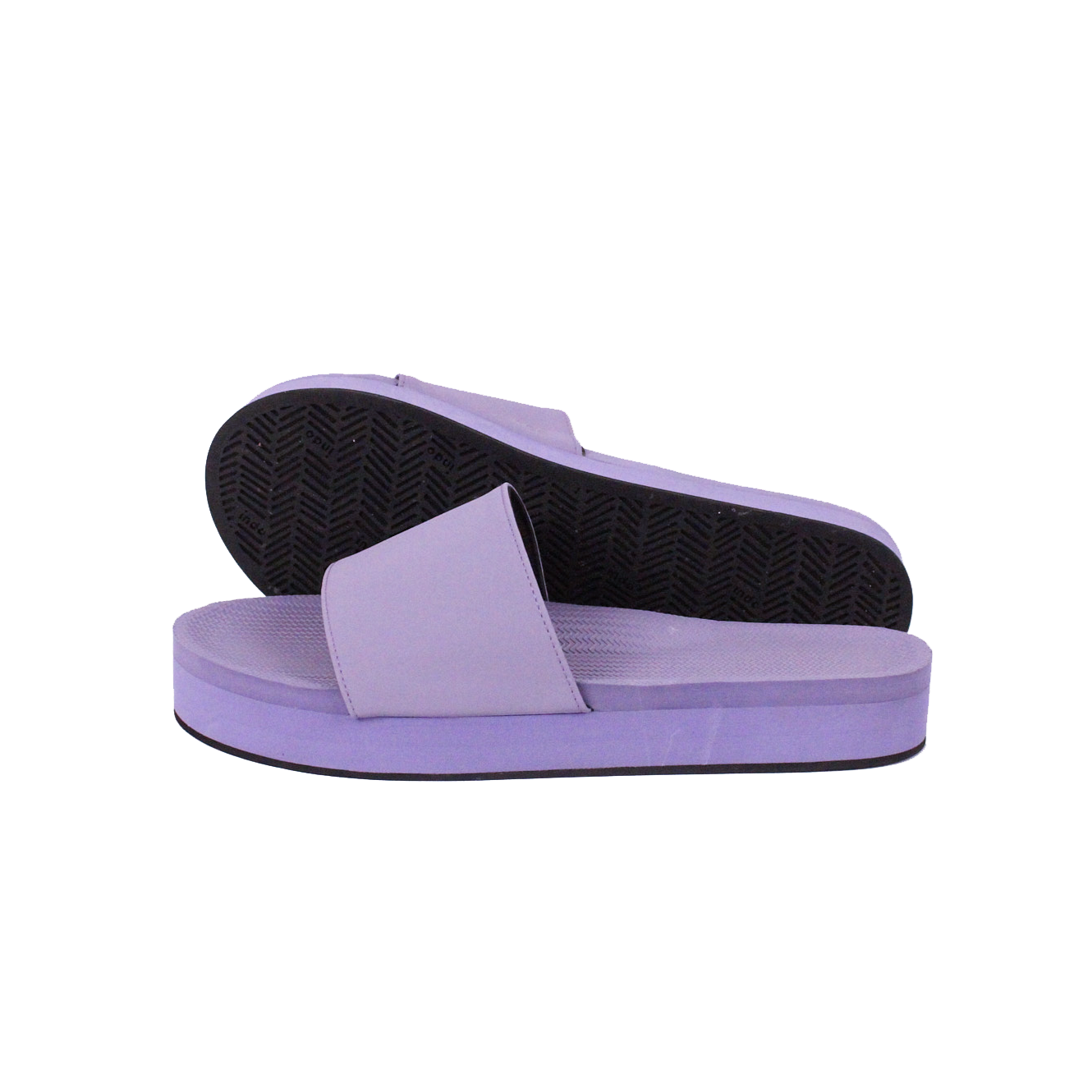 Women's Platform Slide - Lilac
We've raised the bar on our classic eco slides. The limited-edition SS2020 Platform Range gives you an extra 20mm in height.
An update to our already 'New Classics.' We are always striving to be better in every element of our business and that means giving the consumer what they want. We have worked long and hard to find the perfect height and we finally got it! This added layer to the footbed gives you extra reach as well as keeps you looking as chic as possible. Comfortable, Durable, Sustainable and always the most Fashionable footwear for taking steps to a more conscious way of living.
Recycled tire soles
Contoured natural rubber footbed
Embedded arch support
Waterproof
Comfortable ENVRO fiber strap lined with microfiber
Light and flexible at approx. 284g (10oz)
Made without animals or the use of fuel powered machinery
Women's Size Chart
US
EU
MM
4-5
35/36
237
6-7
37/38
251
8-9
39/40
265
10-11
41/42
275
ESSNTLS Slides are ready for your wildest adventures. Show us where you take yours with #ESSNTLS and #SolesWithSoul on Instagram.
THE ORIGINAL TIRE SOLE SANDALS SINCE 2009
Made using Recycled Materials
Each pair of Indosoles allow you to experience the future of sustainable fashion. Low in its carbon footprint while still high on functionality, these pair of sandals will be your go-to pair at home, while out on errands, and for your everyday adventures.