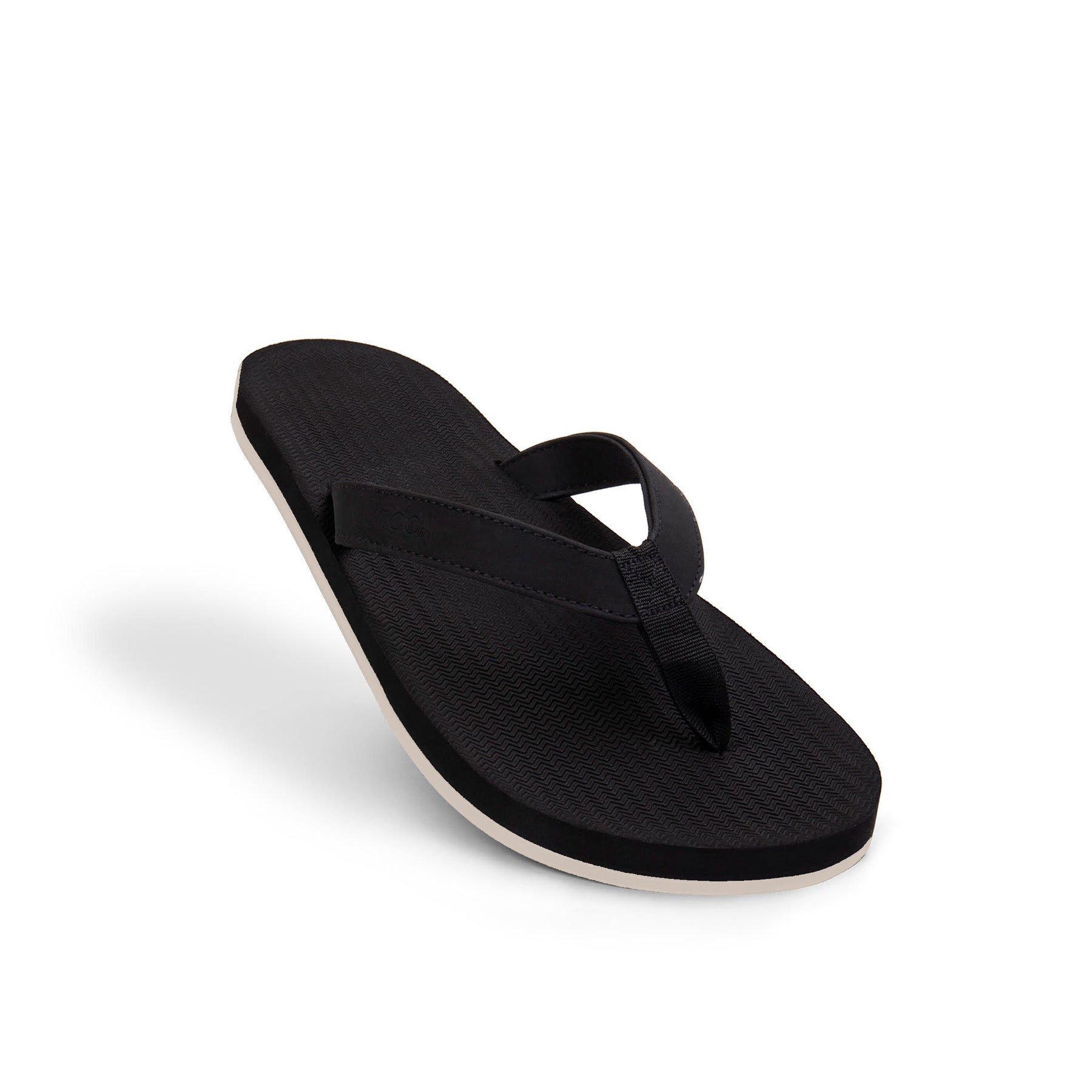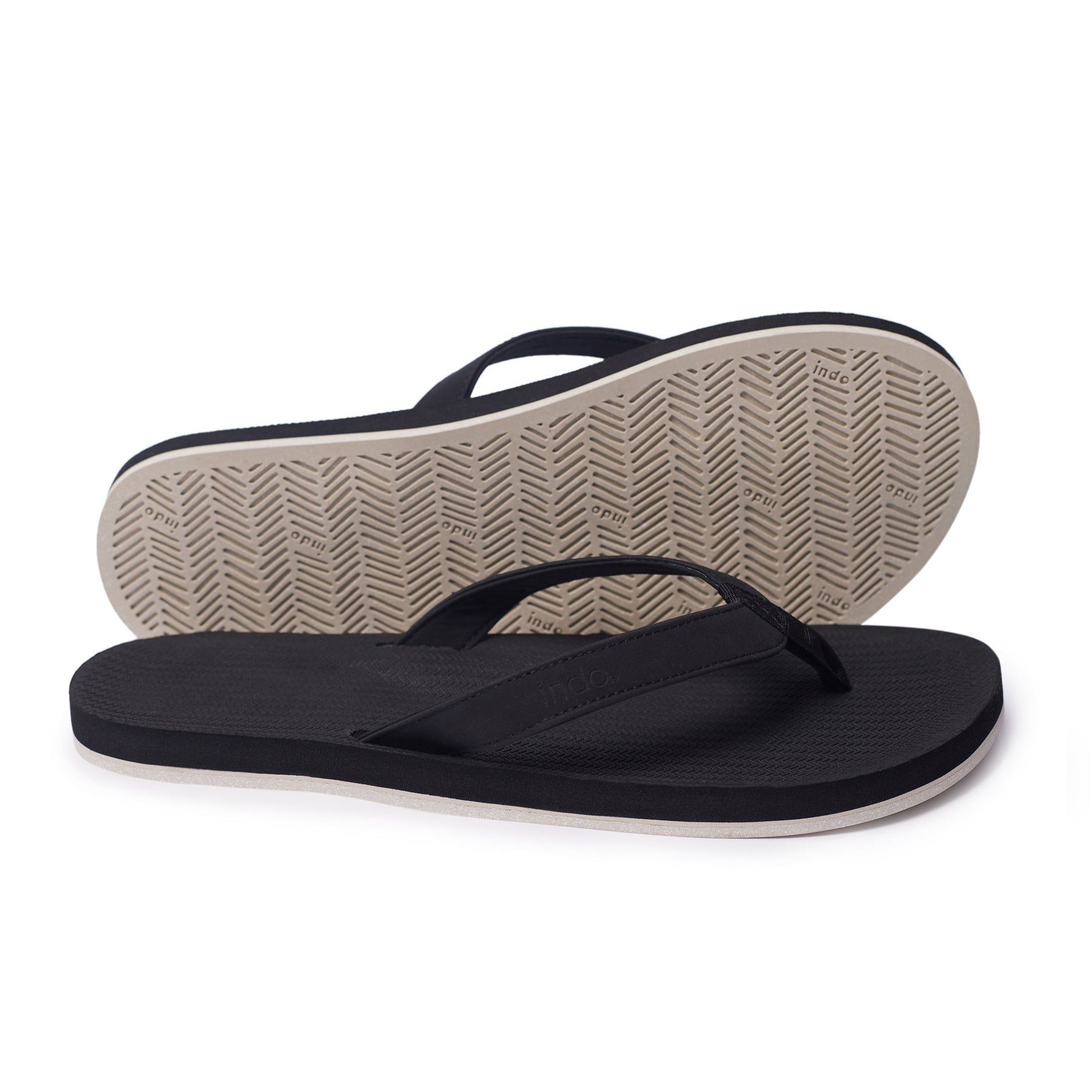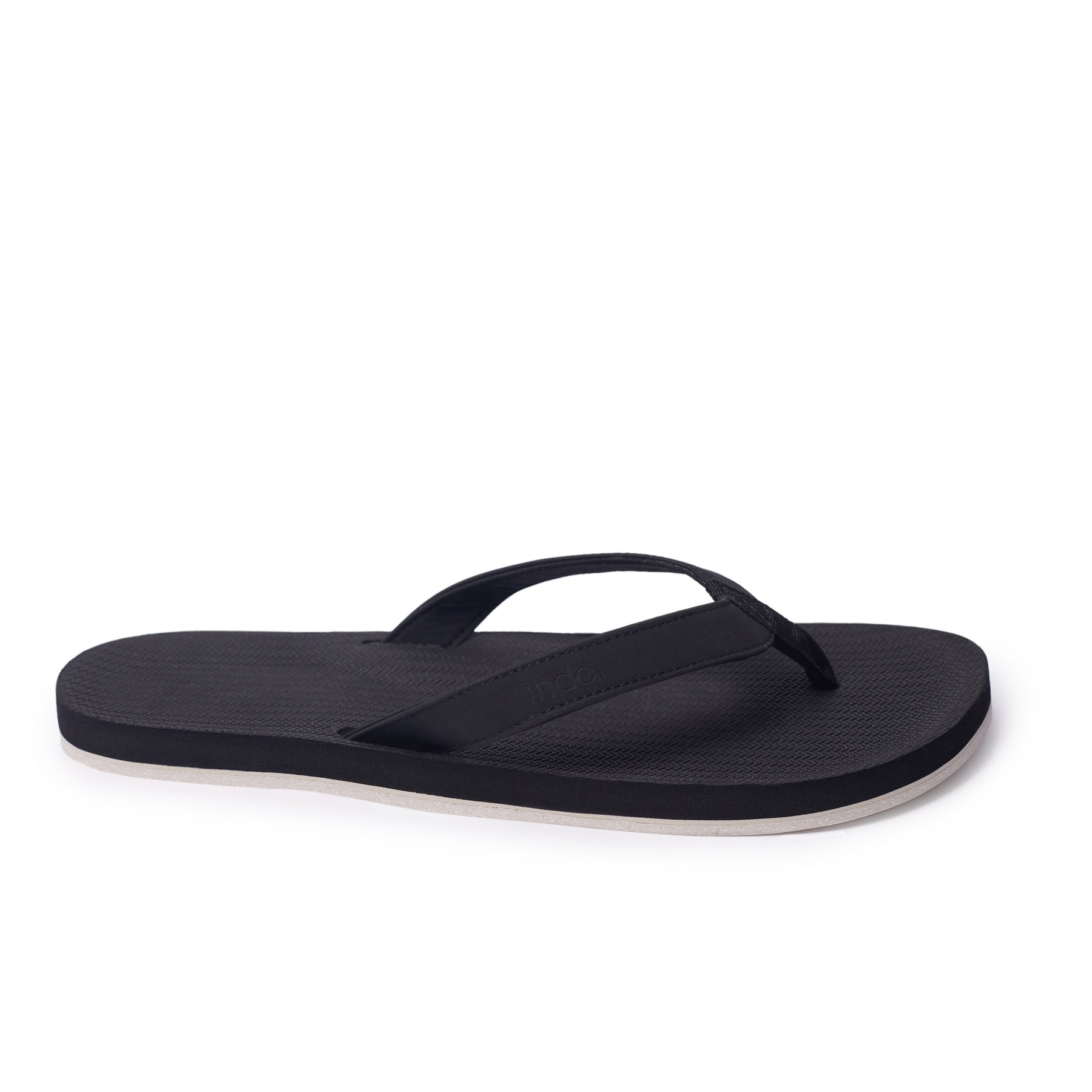 Mens Thongs - Sneaker Sole - Black/Sea Salt Sole
Introducing our latest Sneaker Sole Flip Flops! The soles of there are made with recycled sneakers. 
Hundreds of thousands of defect pairs of sneakers in Indonesia are thrown out each year. This year, we decided to recycle these sneakers thrown out by major sneaker brands and turn them into soles for our new collection.
Designed to maximize style while keeping the aesthetics minimal, these flip-flops offer a cushioned footbed with sturdy straps and toe thongs for an effortless stride. The extra grip outsoles also allow you to enjoy walking wherever your heart desires without having to think twice about it.

Product Details:
Recycled Sneaker Soles

Natural Rubber Footbed with Arch Support

Waterproof

Comfortable ENVRO Fiber Strap Lined with Microfiber

Light and Flexible at Approx. 284g (10oz)

Made Responsibly

 

(No animals or fuel-powered machinery used)
Men's Size Chart
US
EU
MM
7-8
39/40
262
9
41/42
278
10-11
43/44
291
12
45/46
300
13-14
47/48
314
THE ORIGINAL TIRE SOLE SANDALS SINCE 2009
Made using Recycled Materials
Each pair of Indosoles allow you to experience the future of sustainable fashion. Low in its carbon footprint while still high on functionality, these pair of sandals will be your go-to pair at home, while out on errands, and for your everyday adventures.