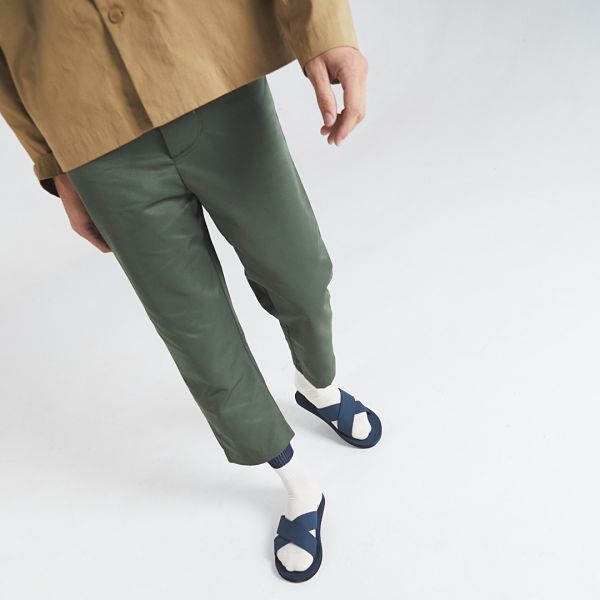 Men's Cross - Shore
Inspired by the traditional Greek and Roman sandal, The Cross is Indosole's newest model. Always focusing on comfort, durability and style, this new model is the perfect blend of all these core elements. We mixed our signature recycled tire sole technology, natural and vegan uppers and used our enviro fibre straps in a new way to create Indosole's most 'stylish' sandal.
Recycled tire soles
Contoured natural rubber footbed
Embedded arch support
Waterproof
Comfortable ENVRO fiber strap lined with microfiber
Light and flexible at approx. 383g (13.5oz)
Made without animals or the use of fuel powered machinery
Men's Size Chart
US
EU
MM
7-8
39/40
262
9
41/42
278
10-11
43/44
291
12
45/46
300
13-14
47/48
314
ESSNTLS Flip Flops are ready for your wildest adventures. Show us where you take yours with #ESSNTLS and #SolesWithSoul on Instagram.
THE ORIGINAL TIRE SOLE SANDALS SINCE 2009
Made using Recycled Materials
Each pair of Indosoles allow you to experience the future of sustainable fashion. Low in its carbon footprint while still high on functionality, these pair of sandals will be your go-to pair at home, while out on errands, and for your everyday adventures.